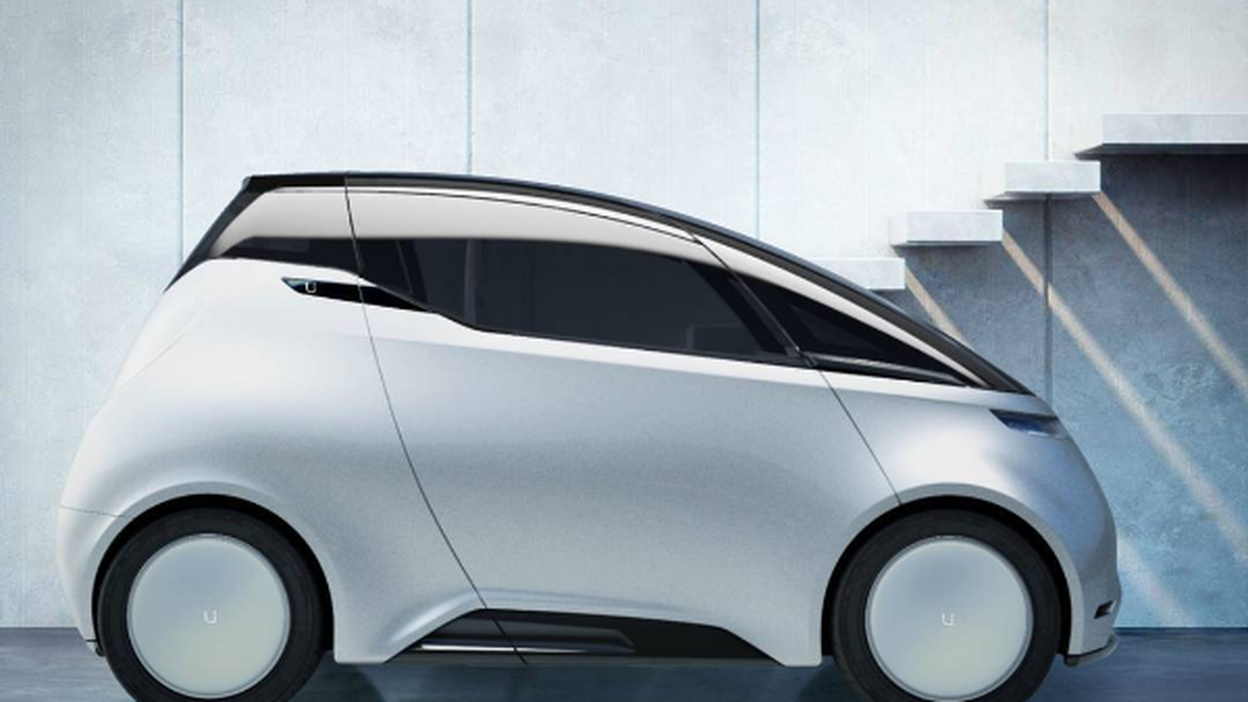 EV startup Uniti enters the production phase
Swedish electric vehicle startup Unity is gearing up for production. In just a couple of days, the company will move to larger premises where their minuscule vehicle – in size, as well as environmental footprint – will be manufactured for the European, and possibly the Asian, market.
The launch date has also been set. On 7 December, the car will be presented in front of an audience of business partners and investors, including some of those close to 900 who have already reserved a vehicle. For around 200,000 Swedish kronor – just over 20,000 Euro – they can expect a few unconventional solutions. [caption id="attachment_6646" align="alignleft" width="300"]
Uniti CEO Lewis Horne wants to capitalize on a paradigm shift entailing more than electric drive. PHOTO: Uniti[/caption] "Tesla is a symbol for the end of an era. We are the beginning of another one," CEO Lewis Horne says to Elbilen. Replacing internal combustion engines with electric motors whilst retaining the look and feel of fossil cars was only the first step of the evolution towards future mobility, the Australia-born entrepreneur says. "Right now there is a younger generation that is ready for something completely new, and that's a shift in the market that we are capitalizing on," he says, adding this does not just apply to the technology itself, but also to the mindset of consumers. "We need less car and we need less cars," he says, adding the best scenario would be shared rather than owned cars. "Obviously, we would like to replace car ownership as soon as we can. However, in the early phases it is important for us to get out to mass markets at a bigger scale as fast as possible." "We can start on a blank sheet and start from the ground up. We are talking about a completely new paradigm for vehicle manufacturing. In terms of carbon footprint, the capital cost upfront and the speed of getting into the market, it is completely different." [caption id="attachment_6636" align="alignleft" width="300"]
Having covered rear wheels, the first prototype resembled a compact vacuum cleaner. PHOTO: Uniti[/caption] Consequently, it comes as no surprise that besides being a can on wheels built to transport people, Uniti's vehicle bears little resemblance to other cars. This is true even though the original design was re-worked after Elbilen suggested the covered rear wheels made it look like a compact vacuum cleaner. But whilst the exterior is conventional, the interior is rather futuristic with an interface bearing more resemblance to a smartphone than a car. Besides having what Uniti describes as the world's largest and most advanced interactive heads-up display, almost all interaction points have been digitized. This in order to make interactions with the car intuitive and seamless. The steer-by-wire system also hints at the steering wheel being replaced by joysticks. The company also promises autonomous capability. Even thogh the car has a rather small battery package, the low weight of the vehicle means a  long range – between 150 and 300 kilometers depending on the battery size. A novel idea is also a portion of the battery being detatchable in the form of a suitcase that can be carried up to the office for charging. The move from Uniti's current premises in the university town of Lund in southern Sweden to nearby Landskrona will start early November, the company announced Thursday. Initially, they have 6,000 square meters to their disposal, with the option of occupying another 24,000 square meters as business grows. "Landskrona, part of Greater Copenhagen, is an ideal hub for manufacturing and assembling our products," Horne says. "It is clear that the city has strong ambitions to become a new technology center in the region, and they certainly have the resources to achieve this. This was a lengthy decision process, but in the end it was clear this was a no-brainer," he says, adding the city is a well-established shipping and logistics hub. "The net result is a low carbon impact, highly effective production location." Uniti aims at an annual production capacity of 50,000 vehicles no later than 2020. The first vehicles will be built for the European market, before expanding to the Far East – Singapore and Hong Kong, as well as Israel, are considered key markets. "The ambition is several hundred thousand units within five or ten years... potentially five, but I don't want to sound overly ambitious, " Horne says, adding negotiations over a manufacturing plant is underway in Australia.
Patrick Ekstrand
PUBLICERAD: 2017-10-26